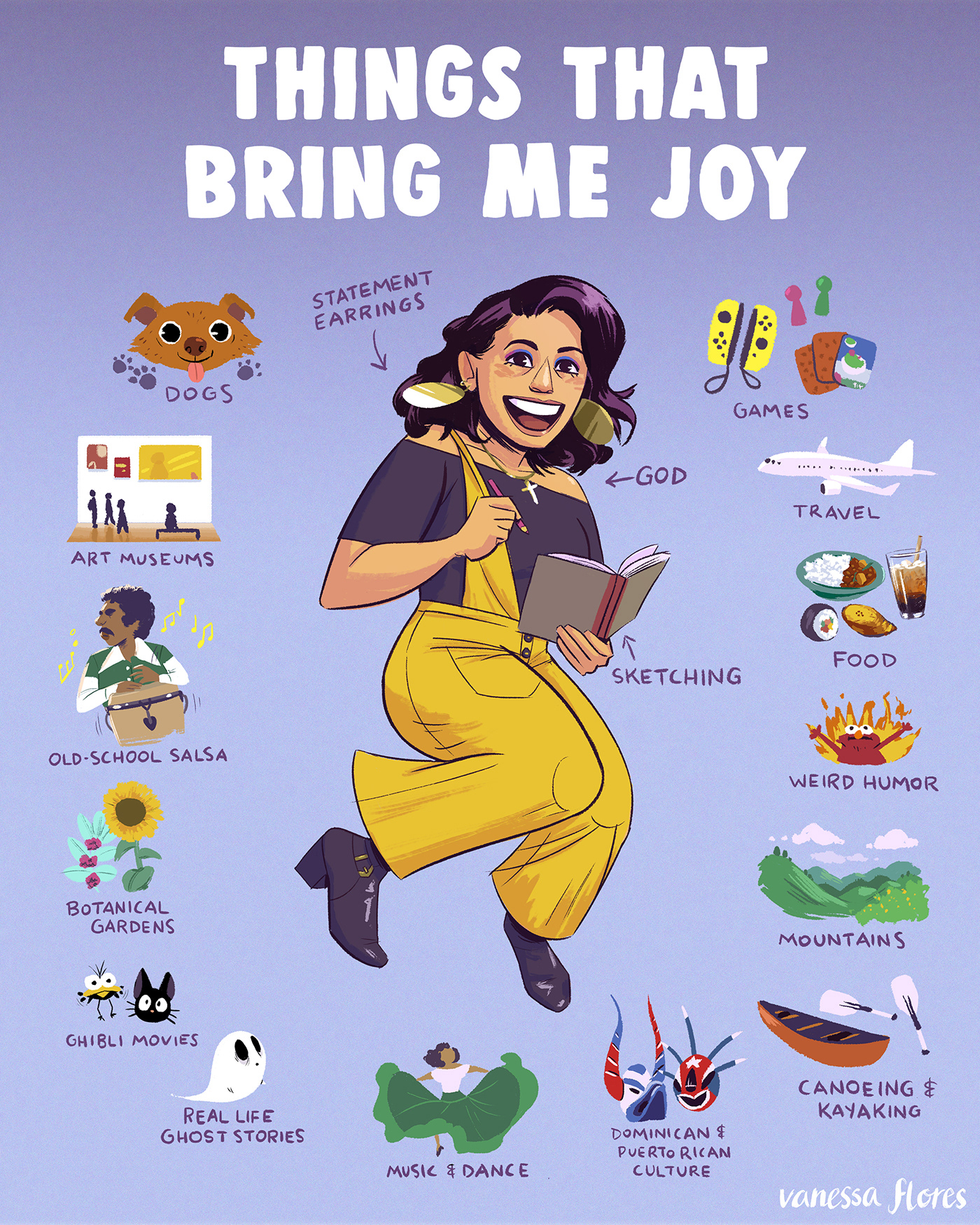 Vanessa Flores is an illustrator based in Orlando, Florida. New York-born and raised Domini-Rican, she grew up on plátanos and old-school salsa. She studied at Seminole Community College and graduated from the University of Central Florida with a BFA in Art, specializing in graphic design. For several years she worked at Scholastic Book Fairs as a graphic artist, designing and illustrating characters and backgrounds for several Book Fair themes. Continuously inspired by the books she was helping promote, she finally left to pursue a career in children's book illustration.
Her passion for drawing began at the tender age of 3, when she reached the height of her artistic abilities by drawing her family as sausage-limbed characters on her Etch-a-Sketch. Summers in Puerto Rico fueled her love for mountains and magic. Botanical gardens, dancing, Studio Ghibli movies, and ghost stories are also a few of her favorite things. She loves illustrating humor, magic realism, and repping her culture through the art of storytelling.
Vanessa is the illustrator of EAT BUGS: PROJECT STARTUP (Penguin Workshop, 2021). She is a member of the Society of Children's Book Writers and Illustrators and an Orlando Giant Illustrator.
Let your passion be greater than your fear of failing!